Dog High-Fiving Runners At The New York City Marathon Is Too Cute
Instagram feed," de Oliveira told The Dodo. "She grew mildly obsessed with him, pointing him out to me a few times a day. She would say, 'He's the dog we want, the one we've been talking about all this time, he's got that frisky and goofy personality we've been looking for!'"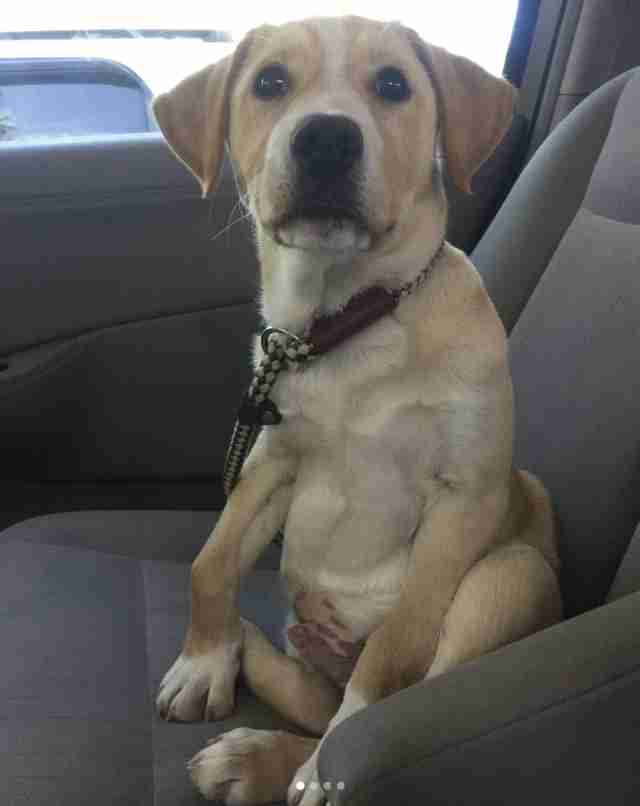 The next week, when they went to an adoption event, McCoy saw him arriving and rushed to his handler, de Oliveira said, to make sure they could be Marty's first contact. "We took him on a walk. I was still skeptical, but also aware that if we didn't go home with a dog that afternoon, there would be hell to pay," he said. "He seemed sweet and docile, a little timid and afraid. I asked the handler if I could pick him up. I did, and that's when I realized Marty was going to go home with us. Those floppy paws really did it."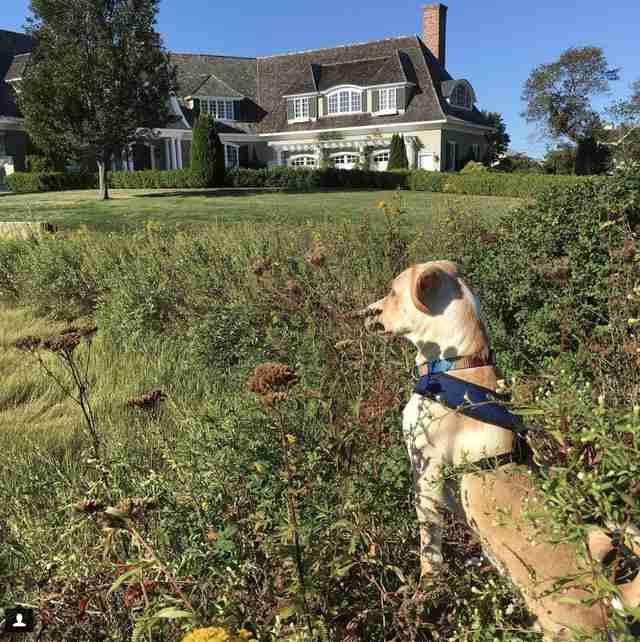 Those now-famous paws have aided Marty well, as the friendly pup also loves to run on his own time. He's no stranger to warming up crowds.
A post shared by Marty McFly (@martygetstogo)
"Marty is the dog park hype man," McCoy said. "When we arrive, dogs are typically playing with each other very calmly. As soon as he's let loose, he gets the party going and the dogs are soon running full speed in circles like maniacs."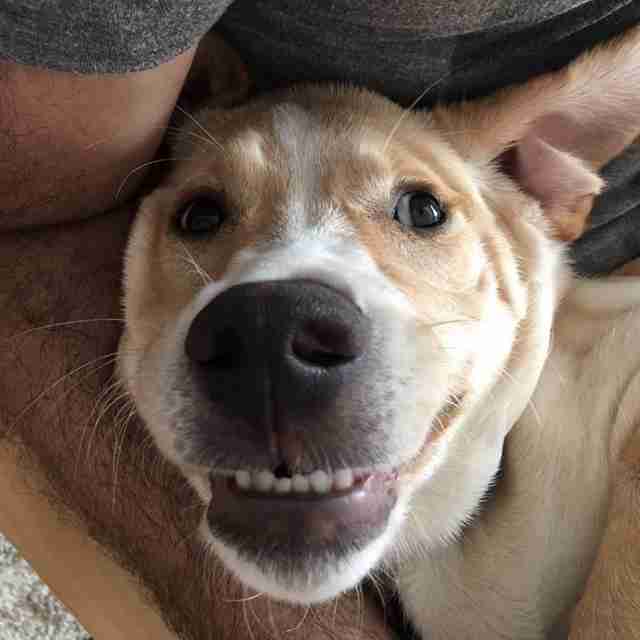 Not one to shy away from the spotlight, Marty also made quite a splash as a star of the kissing booth at a Badass Brooklyn event this summer, licking peanut butter off strangers' faces in exchange for donations this year. His other hobbies include staring at neighborhood cats, de Oliveira said, and traveling with his parents to any good open running field outside the city.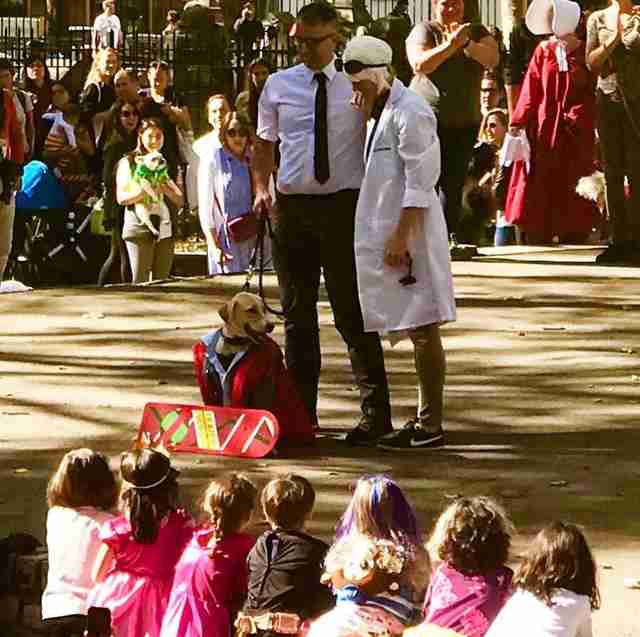 Perhaps foreshadowing the pup's marathon notoriety, being a city dog has allowed him to experience events that often put him in the spotlight and bring smiles to onlookers. For example, Marty was at his very best for his first Halloween, at the Tompkins Square Park Dog Parade, where he dressed as his namesake, Marty McFly, from the popular 1980s film series "Back to the Future."
"We've been so happy to see how many more smiles and laughs he's gotten online," McCoy said. "This little goof cracks us up all the time, so we love that we can share the happiness he brings us with more people."
And as for the marathon? Many hope Marty's high fives will become an annual stop on the 26.2-mile course and inspire new runners next year.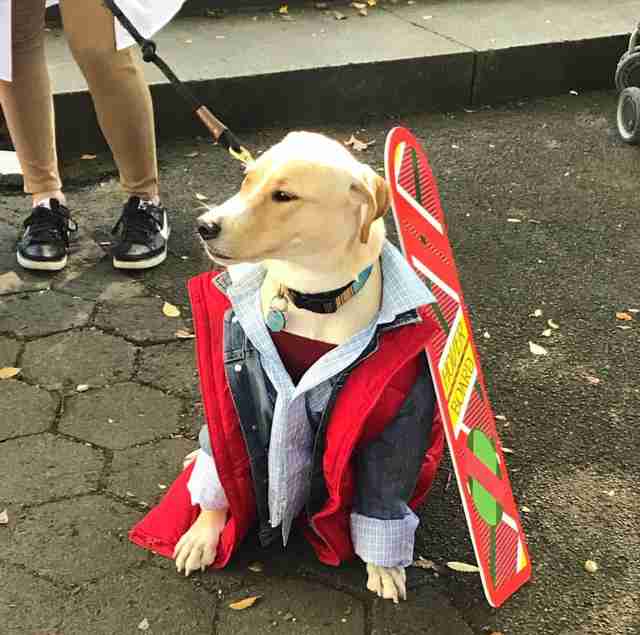 "We've seen hundreds of comments from people claiming they will run next year if they can get a high five from Marty," McCoy said. "He does not currently have any plans in 2018 (for the marathon), so we hope everyone is ready to run!"
Source
http://www.thedodo.com/close-to-home/dog-high-fives-runners-2017-nyc-marathon